At CPO Outlook you can meet with highly competent consultants and solution providers. You pick and choose what topics you want to discuss – most expert organizations invite you to join their informal yet to the point Theme Discussions (round table discussions) in Stockholm.
In 2023 we meet for the 18th time
About Ivalua
Ivalua is a leading provider of cloud-based Spend Management software. Our complete, unified platform empowers businesses to effectively manage all categories of spend and all suppliers, increasing profitability, improving ESG performance, lowering risk and improving employee productivity. We are trusted by hundreds of the world's most admired brands and recognized as a leader by Gartner and other analysts.
Learn more at ivalua.com. Follow us at @Ivalua.

About Prewave
Prewave heralds a new era of supply chain transparency, resilience & sustainability: With the mission of improving supply chains at heart, Prewave uses publicly available data from local news, social media and other databases in order to discover every link of the supply chain and understand and report on risks impacting suppliers and commodities along every tier. Prewaves AI algorithm analyses sources in more than 50 languages across 100+ risk categories to ensure that no disruption goes unnoticed. Brands such as VW, BMW, ABinBev, PWC or Zurich Insurance are already reaping the benefits today. Get in touch and join the wave forward.
Learn more via prewave.com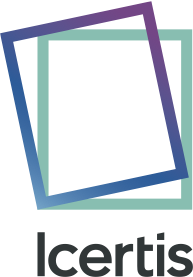 About Icertis
With unmatched technology and category-defining innovation, Icertis pushes the boundaries of what's possible with contract lifecycle management (CLM). The AI-powered, analyst-validated Icertis Contract Intelligence (ICI) platform turns contracts from static documents into strategic advantages by structuring and connecting the critical contract information that defines how an organization runs. Today, the world's most iconic brands and disruptive innovators alike trust Icertis to govern the rights and commitments in 10 million+ contracts worth more than $1 trillion, in 40+ languages and 90+ countries.
Learn more via icertis.com
About EcoVadis
EcoVadis is the world's most trusted provider of business sustainability ratings. Global supply chains, financial institutions and public organizations rely on EcoVadis to monitor and improve the sustainability performance of their business and trading partners. Backed by a powerful technology platform, EcoVadis' evidence-based ratings are validated by a global team of experts, and are adapted to more than 200 industry categories, 160 countries, and companies of all sizes. Its actionable scorecards provide benchmarks, insights, and a guided improvement journey for environmental, social and ethical practices. Industry leaders such as Amazon, Johnson & Johnson, L'Oréal, Unilever, LVMH, Salesforce, Bridgestone, BASF, and ING Group are among the 90,000 businesses that collaborate with EcoVadis to drive resilience, sustainable growth and positive impact worldwide.
Learn more via ecovadis.com
About Magnit™ (previously known as Workforce Logiq)
Magnit™ (previously known as Workforce Logiq) is a global leader and pioneer in contingent workforce management. Our industry-leading Integrated Workforce Management (IWM) platform is supported by 30+ years of innovation, modern software, proven expertise, and world-class data and intelligence. It enables companies to optimise talent and diversity goals while achieving operational and financial success. With Magnit, companies can adapt quickly to the evolution of work to grow their extended workforce with greater agility, transparency, and speed.
Learn more via magnitglobal.com
…
What does being an Expert Organization mean?
EBG | Network create informal yet to-the-point conferences focusing on real challenges and opportunities among large organizations. Informal mean we create round table sessions – also online – together with inspirational keynote presentations, focus session digging deeper into specific areas and themed focus sessions which are a combination of on stage presentations and round table discussions.
See what CPO Outlook 2022 looked like via the >>Post Summit Report. It was evident that we all had a lot to learn from each other once we after 129 online round table discussions finally could meet face to face together!
As an expert organization you get in contact with the right people in a setting created and focused on experience exchange. EBG | Network are not a conference company but have created successful networking sessions since 2010.
• Theme Discussions – round table sessions – are available to host. EBG help tailor a topic of value for both You and those attending – win-win
• Focus Session – allow a customer to share your story on stage parallel to up to two other sessions
• Keynote – allow a customer to share your story on stage in front of all in the morning
• One to one meetings – the entire day is about meeting and sharing – if you want to accelerate that EBG can help you schedule meetings – being online these meetings take place prior to the summit taking place
• Online marketing – from the day you decide you want to join the conference EBG highlight your company services
Quotes from companies having joined us
"Worth to attend. Gave insight into hot topics and what different companies focus on. Good networking in a relaxed and informal atmosphere" #Achilles
"Well organized. Good spread of participants across industry." #Zycus Nordic Representative
"Good size of crowd, great with round tables and hosts" #Seal Software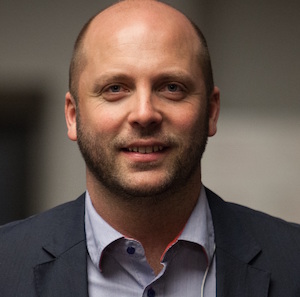 EBG | Network take pride in bringing different competences together during summits. Do You want to learn how to highlight Your competences as an Expert Organization? Contact me – Lars Bjärkerud today via lars(at)ebgnetwork.com or +46 73 350 0343