At CPO Outlook you can meet with highly competent consultants and solution providers. You pick and choose what topics you want to discuss – most expert organizations invite you to join their informal yet to the point Theme Discussions (round table discussions) On-Site in Stockholm and concrete demos and customer cases Online (One Summit – Two experiences).
In 2022 we meet for the 17th time
About Ivalua
Ivalua is a leading provider of cloud-based Spend Management software. Our complete, unified platform empowers businesses to effectively manage all categories of spend and all suppliers, increasing profitability, improving ESG performance, lowering risk and improving employee productivity. We are trusted by hundreds of the world's most admired brands and recognized as a leader by Gartner and other analysts.
Learn more at ivalua.com. Follow us at @Ivalua.
About Icertis
With unmatched technology and category-defining innovation, Icertis pushes the boundaries of what's possible with contract lifecycle management (CLM). The AI-powered, analyst-validated Icertis Contract Intelligence (ICI) platform turns contracts from static documents into strategic advantages by structuring and connecting the critical contract information that defines how an organization runs. Today, the world's most iconic brands and disruptive innovators alike trust Icertis to govern the rights and commitments in 10 million+ contracts worth more than $1 trillion, in 40+ languages and 90+ countries. icertis.com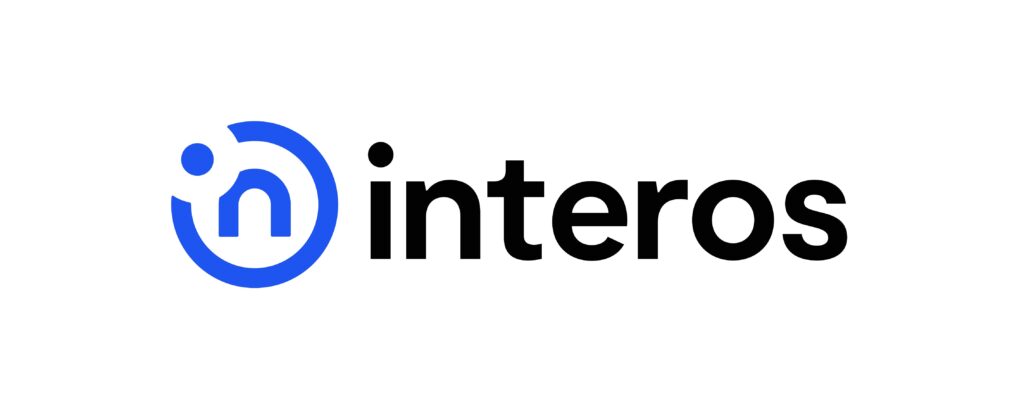 About Interos
Interos is the operational resilience company — reinventing how companies manage their supply chains and business relationships — through a breakthrough SaaS platform that uses artificial intelligence to model and transform the ecosystems of complex businesses into a living global map, down to any single supplier, anywhere.
Reducing months of backward-looking manual spreadsheet inputs to instant visualizations with continuous monitoring, the Interos platform helps the world's companies reduce risk, avoid disruptions, and achieve dramatically superior resilience. Businesses can uncover game-changing opportunities that radically change the way they see, learn and profit from their relationships.
Based in Washington, DC, Interos serves global clients with business-critical, interdependent relationships. The fast-growing private company is led by CEO Jennifer Bisceglie and supported by investors Venrock and Kleiner Perkins.
Learn more via interos.ai

About HICX
HICX helps Global 5000 companies to take control of their supplier data and to deliver a great supplier experience.  The HICX Supplier Experience Management platform enables businesses with thousands of suppliers to efficiently onboard and manage the end-to-end lifecycle of all suppliers, to achieve a single version of truth for all supplier data, and to remove the friction from supplier relationships. Some of the world's largest companies, trust HICX for the management of their supplier data, these include Unilever, Mars, Mondelez, Lenovo, Baker Hughes, Orkla, BAE Systems and EDF Energy.
Learn more via hicxsolutions.com
About Basware
Basware offers the largest open business network in the world and is the global leader in providing networked source-to-pay solutions, e-invoicing and innovative financing services. Our technology empowers organizations with 100% spend visibility by enabling the capture of all financial data across procurement, finance, accounts payable and accounts receivable functions. Basware is a global company doing business in more than 100 countries and is traded on the Helsinki exchange (BAS1V: HE).
Read the blog post >>Don't Delay Digital Procurement & Finance Investments
Download the eBook (PDF) >>10 Business Critical Procurement Metrics for the Cost-Conscious CPO
Find out more at basware.com
About riskmethods
riskmethods empowers businesses to identify, assess and mitigate supply chain risk. By using artificial intelligence, we help customers automate and accelerate threat detection, enabling them to gain competitive advantage with a well-managed approach to meeting customer demands, protecting reputation and reducing total cost of risk. To learn more about why riskmethods is the intelligent way to manage risk, visit riskmethods.net or connect with us on LinkedIn.
About EcoVadis
EcoVadis is the world's most trusted provider of business sustainability ratings. Global supply chains, financial institutions and public organizations rely on EcoVadis to monitor and improve the sustainability performance of their business and trading partners. Backed by a powerful technology platform, EcoVadis' evidence-based ratings are validated by a global team of experts, and are adapted to more than 200 industry categories, 160 countries, and companies of all sizes. Its actionable scorecards provide benchmarks, insights, and a guided improvement journey for environmental, social and ethical practices. Industry leaders such as Amazon, Johnson & Johnson, L'Oréal, Unilever, LVMH, Salesforce, Bridgestone, BASF, and ING Group are among the 90,000 businesses that collaborate with EcoVadis to drive resilience, sustainable growth and positive impact worldwide. ecovadis.com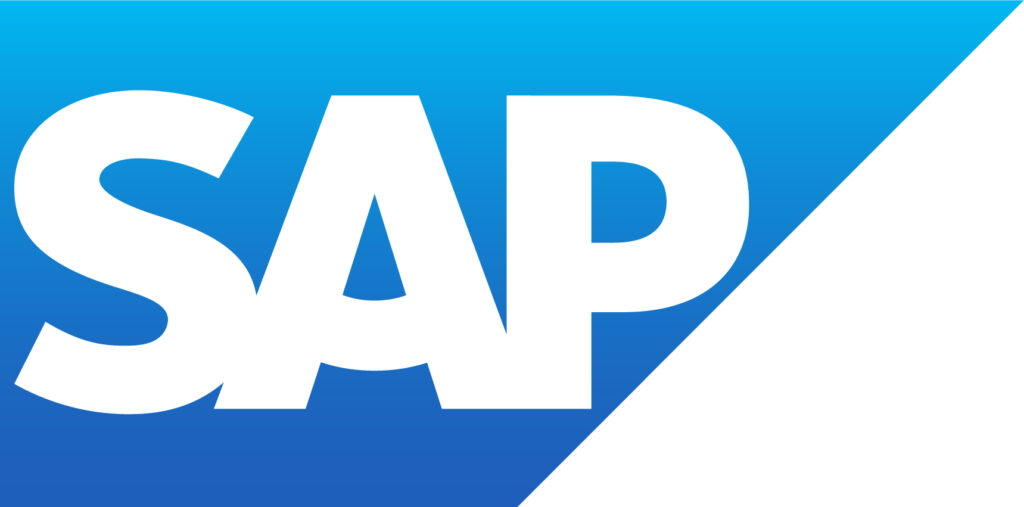 About SAP
SAP Ariba solutions create direct, intelligent connections between your business and your suppliers and targeted solution providers, redefining how you communicate, collaborate, and get work done.
Your organization needs more from procurement. As business moves faster and faster, more spending is happening across more channels using more payment methods than ever before. And your customers are demanding more from the organizations they buy from and work with. They want more speed, better quality, the best experience, and full transparency into the impact you and your suppliers are making on the world.
It's up to procurement and supply chain managers to continue to control all the costs, manage the risks buried in your transactions, and do it all while making sure process doesn't slow down progress. Using SAP Ariba solutions and Ariba Network – market leaders in spend management software – you can equip your company to be responsive and responsible, both today and in the future:
-Buyers can manage the entire purchasing process as they control spending, find new sources of savings on both direct and indirect goods, and build healthy, ethical supply chains
-Suppliers can connect with profitable customers and efficiently scale existing relationships, simplifying sales cycles and improving cash control along the way.
Visit ariba.com for more

About C2FO
C2FO is the world's largest platform for working capital. We serve over 1.7 million businesses representing $10.5 trillion in annual sales across more than 160 countries. Our online platform connects more than $110 billion of daily accounts payable and accounts receivable. Whether you need working capital or have excess working capital, Name Your Rate®, and the C2FO platform will match your request in seconds. You can accelerate AP or AR on demand, providing you, your customers and your suppliers greater control over cash flow. You can also utilize AR financing and other data-driven funding options.
Visit c2fo.com for more
Magnit, previously known as Workforce Logiq
Magnit™ (previously known as Workforce Logiq) is a global leader and pioneer in contingent workforce management. Our industry-leading Integrated Workforce Management (IWM) platform is supported by 30+ years of innovation, modern software, proven expertise, and world-class data and intelligence. It enables companies to optimise talent and diversity goals while achieving operational and financial success. With Magnit, companies can adapt quickly to the evolution of work to grow their extended workforce with greater agility, transparency, and speed. magnitglobal.com

About GEP
GEP delivers transformative supply chain solutions that help global enterprises become more agile and resilient, operate more efficiently and effectively, gain competitive advantage, boost profitability and increase shareholder value.
Fresh thinking, innovative products, unrivaled domain expertise, smart, passionate people — this is how GEP SOFTWARETM, GEP STRATEGYTM and GEP MANAGED SERVICESTM together deliver supply chain solutions of unprecedented scale, power and effectiveness.
Headquartered in Clark, New Jersey, GEP has offices and operations centers across Europe, Asia, Africa and the Americas. To learn more, visit gep.com
About Coupa
Coupa is the cloud-based Business Spend Management (BSM) platform that unifies processes across procurement, supply chain, and finance functions. Coupa empowers organizations around the world to maximize value and operationalize purpose through their business spend. To learn more, visit coupa.com or follow us on LinkedIn and @Coupa Twitter.
Download the report >>United by the Power of Spend
About Xoomworks Procurement, part of Accenture
Xoomworks Procurement, part of Accenture is a leading procurement consultancy that helps global to mid-size organisations across more than 15 industries around the world transform procurement into a more valuable corporate asset.
They work with clients throughout their procurement journey, from deciding the scope, priorities and preparing for success, through to delivering the solution and supporting businesses after go-live.
Their expertise covers Procurement Transformation, Procurement Technology Implementation, and Operational Procurement Support – from sourcing, supplier management and visibility of spend through to transactional control and supply chain financing.
Visit >>The ultimate guide on Source to Pay implementation – a 12-part guide to help you on your journey, and ensure the implementation brings you the benefits you should be achieving
To learn more, visit xoomworks.com

About Per Angusta
With the combination of Per Angusta and SpendHQ, procurement leaders now have a best practices-based solution to improve the procurement performance lifecycle, starting with strategic planning using Spend Intelligence, to oversight and management of project pipeline status, value tracking, and financial and non-financial reporting. Per Angusta is the leader in providing a practitioner-built Procurement Performance Management solution used by 130+ global clients on a daily basis. Combined with SpendHQ, the leading Spend Intelligence platform used by 350+ client organizations, Procurement teams rapidly gain visibility to at least 97% of their total spend. This enables procurement teams to focus on their organization's strategic priorities, set goals and drive results that demonstrate Procurement's impact and value in a data driven, transparent way. To learn more visit per-angusta.com and spendhq.com
About Sievo
We are Sievo. We are the procurement analytics solution for data-driven enterprises.
We give procurement, finance and leadership teams a single source of truth and radical transparency to all sourcing decisions. Our solution helps you choose the right suppliers, deliver savings and manage compliance with confidence. Not only that, we enable a sustainable, diverse and resilient supply base.
We master the art of extracting, classifying and enriching data across all ERPs, procurement systems and external data sources, saving your valuable time.
Simply put, we're pretty damn good at turning even the crappiest data into actionable insights!
We've pushed the boundaries of spend analytics for two decades – and we're just getting started. We bridge the data-to-action gap and power agile procurement by combining AI with procurement expertise.
Procurement organizations need an analytics partner they can trust. We're large enough to deliver, small enough to care.
To learn more, visit sievo.com
About JAGGAER
JAGGAER is leading the Autonomous Commerce revolution, a self-governing B2B commerce experience between buyers, suppliers, things (IoT) and partners. Over $500 billion worth of goods flow frictionlessly through our Enterprise Commerce Network every year. Leveraging AI and machine learning, our intelligent procurement solutions provide enterprise buyers and suppliers smart-match recommendations that align buyer needs with supplier capabilities. Our solutions autonomously execute many of the repetitive, behind-the-scenes tasks required to facilitate enterprise commerce. We are Networked, Intelligent, Comprehensive and Extensible. We are over 1,100 employees strong, all focused on customer success. For more information, visit jaggaer.com
…
What does being an Expert Organization mean?
EBG | Network create informal yet to-the-point conferences focusing on real challenges and opportunities among large organizations. Informal mean we create round table sessions – also online – together with inspirational keynote presentations, focus session digging deeper into specific areas and themed focus sessions which are a combination of on stage presentations and round table discussions.
As an expert organization you get in contact with the right people in a setting created and focused on experience exchange. EBG | Network are not a conference company but have created successful networking sessions since 2010.
• Theme Discussions – round table sessions – are available to host. EBG help tailor a topic of value for both You and those attending – win-win
• Focus Session – allow a customer to share your story on stage parallel to up to two other sessions
• Keynote – allow a customer to share your story on stage in front of all in the morning
• One to one meetings – the entire day is about meeting and sharing – if you want to accelerate that EBG can help you schedule meetings – being online these meetings take place prior to the summit taking place
• Online marketing – from the day you decide you want to join the conference EBG highlight your company services
Quotes from companies having joined us
"Worth to attend. Gave insight into hot topics and what different companies focus on. Good networking in a relaxed and informal atmosphere" #Achilles
"Well organized. Good spread of participants across industry." #Zycus Nordic Representative
"Good size of crowd, great with round tables and hosts" #Seal Software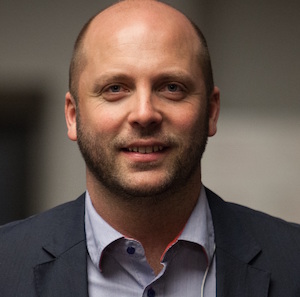 EBG | Network take pride in bringing different competences together during summits. Do You want to learn how to highlight Your competences as an Expert Organization? Contact me – Lars Bjärkerud today via lars(at)ebgnetwork.com or +46 73 350 0343